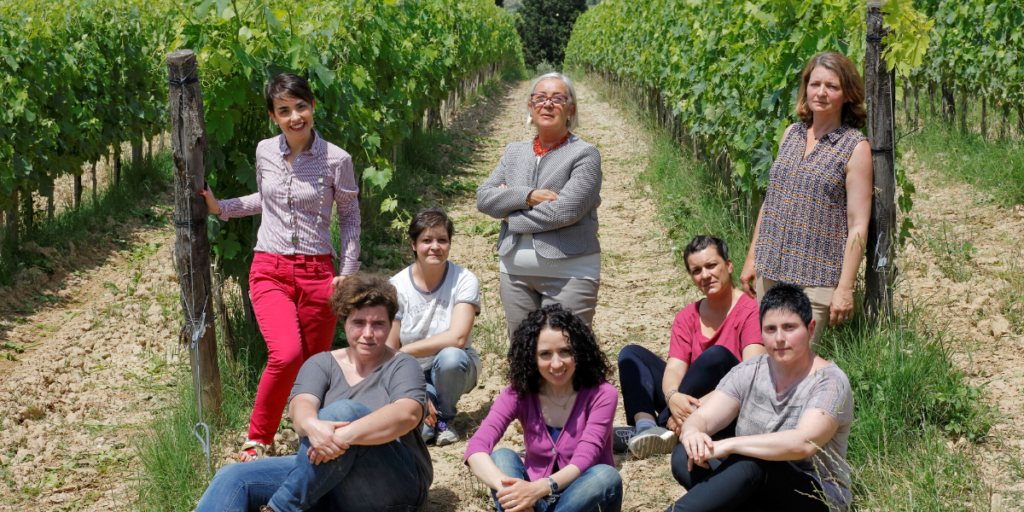 Dear Wineliver, today everything is coloured in pink, but not because we are going to talk about a rosé, but because we are going to tell you about an unique project. A pink revolution in Italian wine that this time does not regard the product in the glass.
We're talking about a project conceived and built by women alone, who represent the strength and driving force of a unique winery: Casato Prime Donne in Montalcino, the first winery in Italy with an entirely female workforce. One of the two wineries, together with Fattoria del Colle, proudly led by Donatella Cinelli Colombini: a tale of tradition, territory and passion… Curious to find out more?
The story of Brunello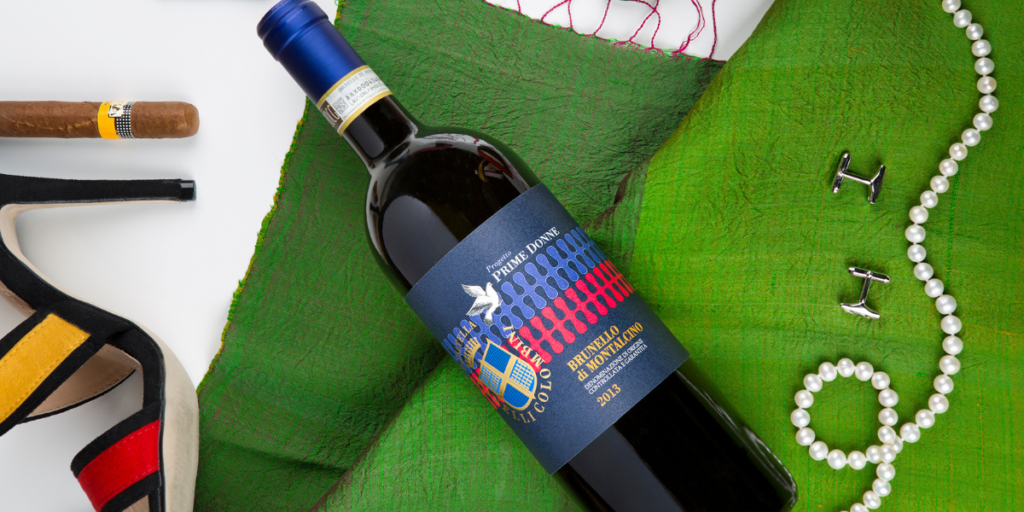 Casato Prime Donne is located in Montalcino, on a property of 40 hectares, where all the cellarers are women, including the oenologist, a unique characteristic in Italy that makes this winery a flagship for pink oenology.  The Brunello di Montalcino Prime Donne is the symbol of this winery and, furthermore, the first red wine with great ageing that is totally feminine. It matures in barrels made from hand-cut French oak for at least two years. It is then moved to larger barrels and finally refined in the bottle, which is decisive for the aromatic richness of the wine. A 100% Sangiovese, with strong flavours and character that goes perfectly with main courses of meat, porcini mushrooms, truffles and mature cheeses: all dishes that create the right level of harmony with this wine.
Cinderella, a wine and a fairy tale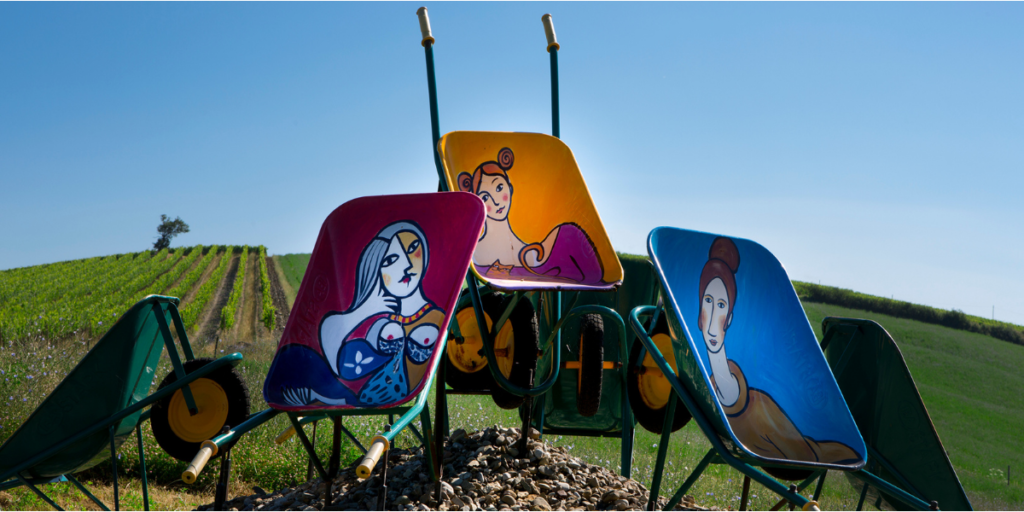 Fattoria del Colle, Donatella Cinelli Colombini's second winery, is located in the south of Chianti, a 16th century farm with an ancient history and a winery projected into the future. 336 hectares of which 17 are vineyards and 6 are olive groves. Many wines are produced on the estate, including Cenerentola Orcia DOC, the flagship wine of Fattoria del Colle. A wine whose story is reminiscent of the famous maiden in our beloved fairy tale, with her two older and more famous sisters who, in the case of Cinderella DOC Orcia, are the two neighbouring wine-growing areas. To produce Cenerentola wine are used Sangiovese and Foglia Tonda grapes, an indigenous grape variety of this area abandoned about a century ago and that Fattoria del Colle has rediscovered and valorized, creating a unique wine.
A unique experience
Wine lovers arriving at Fattoria del Colle will find a small village with a church, a villa, old farmhouses and surrounding vineyards, olive groves, white truffle reserves and a boundless landscape that has remained intact for centuries. The wine experience at Fattoria del Colle doesn't stop at the winery and the guided tours, often made of itinerant tastings, the winery offers also engaging experiences such as "be an oenologist for a day and produce your own wine". There are cooking lessons, lunches with dishes specially created to match the wines and trekking in the vineyards with educational signs along the way. A unique experience, just waiting to be tried!
Let yourself be conquered by the wonderful story of Donatella Cinelli Colombini! With Winelivery we arrive at your door in 30 minutes… Just a click away!